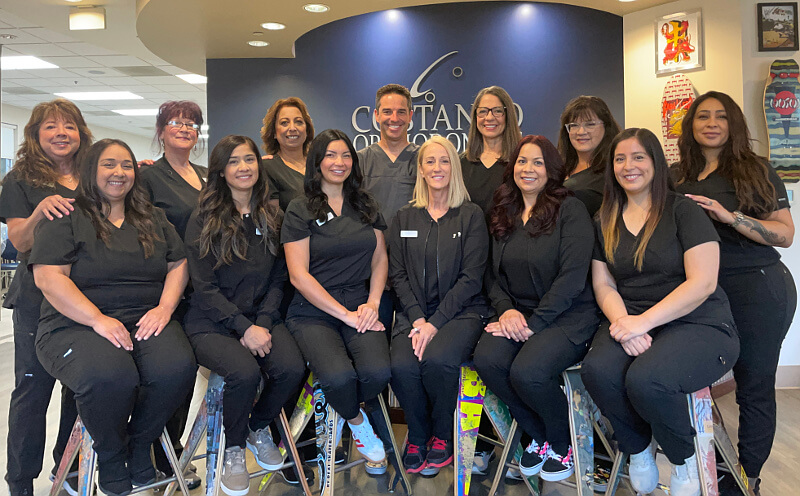 ---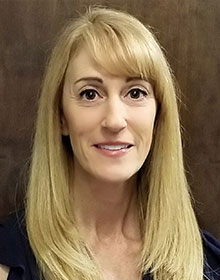 Lisa
Office Manager
I was born in France and traveled a lot as an army brat until I ended up in Fresno. I began working in Orthodontics in 1987 and have been blessed to work for Dr. Costanzo since 2004. I can honestly say that I love my job. It is a blessing to come to work everyday to a fun, lively crew and the world's most fabulous patients. Many of whom we have made lifetime friends with and they continue to drop by to see us well after they are finished with their treatment.
Outside of work I enjoy spending time with my beautiful daughter Meagen and my handsome grandson Emmitt. The beach is our "Happy Place". When I am home my little doggies keep me very busy.
---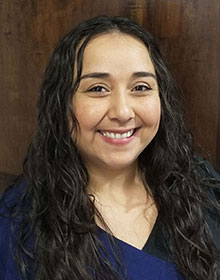 Cristina
Treatment Coordinator
I was born and raised here in Fresno, and it looks like I'm here to stay! I graduated from Central East High School in 2000 and attended Galen College. I came to this office to do my required training and I was lucky enough to have been hired! It's been a lot of fun to interact with patients and watch so many of them grow up right in front of my eyes.
I love to spend my free time doing photography and spending time with family.
---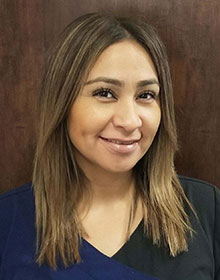 Jannet
Scheduling Coordinator
I started working for Dr. Costanzo in 2017 and when I first walked into the office, I knew that I had found my second home. Dr. Costanzo is an amazing Orthodontist and I am very blessed to work for him.
I have three wonderful, handsome boys and they are my world. Outside of work I love spending time with my family, taking trips, and being outdoors.
---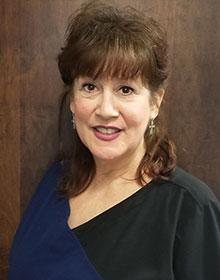 Barbara
Registered Dental Assistant
I received my registered dental assistant training at Monterey Peninsula College and have enjoyed working in this practice since 1988. I like working alongside an amazing doctor and a wonderful staff, and being a part of creating beautiful smiles. Everyone here has a unique personality and together we make a well-blended atmosphere. We are a really fun-loving and professional team.
I enjoy life with my wonderful husband Randy, and our dog, Dot. We often go camping and visit family and friends.
---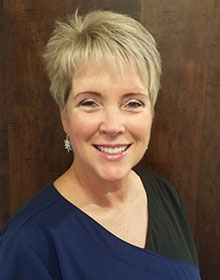 Carole
Registered Dental Assistant
The most important aspect of my job is helping patients understand the treatment process as it relates to their cooperation and oral hygiene while in treatment. I've had the pleasure of being an RDA since 1994, and joined this practice in 1998. Dr. Costanzo is truly a humble person. His kindness is displayed without question as he interacts with staff, patients, and parents. Our staff seeks to put patients first and works together to see patients on time while giving them the attention needed.
My husband Gary and I have been married since 1983. We have three children — Sarah, Jacob, and Hannah — and three dogs and a cat. When I have free time, I enjoy volunteering in my church and at the Pregnancy Care Center.
---
Lindsey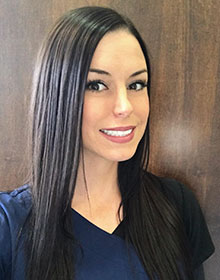 Registered Dental Assistant
Growing up I always wanted to be a Dentist. This is what led to my career as a Registed Dental Assistant. I have worked in the dental field since 2010, while maintaining a second job and continuing to pursue a higher education. The most rewarding part of my job is helping others to love their smile and enjoy smiling more often. I'm blessed to say I work for the GREATEST orthodontist, Dr. Costanzo!!!
When I'm not working, I enjoy being outdoors. I love learning new skills and exploring unkown places. I am a Certified Welder. In my spare time when I'm not enjoying the outdoors, you can find me in the garage working on cars and welding.
---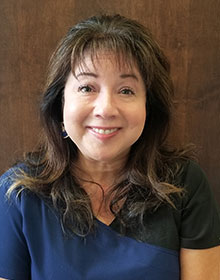 Diana
Registered Dental Assistant
I was born and raised here in Fresno where I attended San Joaquin Valley College for my dental training. I received my license in 1996 and joined this team shortly after. I enjoy working with so may people
from our community and helping to change lives with a great smile. Dr. Costanzo is so wonderful, and the rest of the team is so awesome! We all try to create a fun and happy environment in our office.
My wonderful husband Frank and I have been married since 2002. We have a beautiful fur baby (doggie) named Zoey. I enjoy spending quality time with my husband, Zoey, and my wonderful family
and friends.
---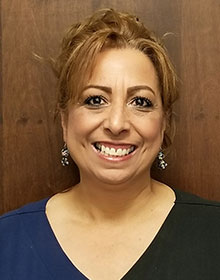 Louisa
Registered Dental Assistant
I was born in Los Angeles and moved to the Central Valley when I was a child. I graduated from San Joaquin Valley College with my RDA in 1991. I joined Dr Costanzo's house of fun in 2005. I'm happy to say this is where I am supposed to be. I work with an awesome doctor, an amazing staff and our patients are the best.
In my spare time I love to spend family time with my four amazing children and my four wonderful grandchildren.
---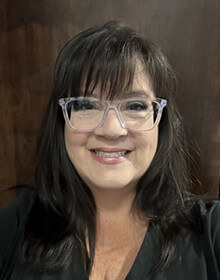 Mary
Registered Dental Assistant
A Fresno native, I am a charter student of Computech and graduated from Edison in 1987. I then went on to Fresno State and took a detour for a career as an Orthodontic Dental Assistant in 1990. I absolutely love all aspects of my job, from interacting with the patients to working closely with Dr. Costanzo on the technical aspects of a challenging case.
I like to think "outside the box" for creative solutions to amazing smiles. I have enjoyed working with Dr. Costanzo the entirety of his career. I have been proud to watch him grow as a practitioner and make a name for himself in the industry. He strives to be at the forefront of his education and knowledgeable of options to provide his patients. I am very proud to be working with him.
Personally, I am a single mom of two sons and have been an active member of my community in a multitude of ways since 2000. I love to contribute positively to the world around me in any way I can. I look forward to meeting you!
---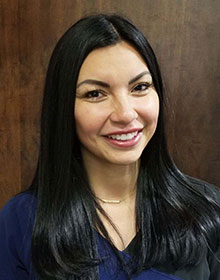 April
Registered Dental Assistant
I was born and raised in Fresno California and attended Galen College for my Dental training. I have been in the dental field since 2004. I joined Dr. Costanzo and his amazing team in 2016.
The most rewarding part of my job is knowing that I get to help create confident smiles that will last a lifetime.
---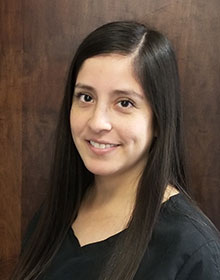 Nancy
Registered Dental Assistant / Patient Coordinator
I have been a registered dental assistant since 2012. I love working in orthodontics because I get to see patient's smiles transform. I am very blessed to be able to work with Dr. Costanzo and the awesome team we have.
In my spare time, I enjoy taking road trips with my 3 kids. When I am not at work, I am usually making custom sugar cookies or baking for family and friends.
---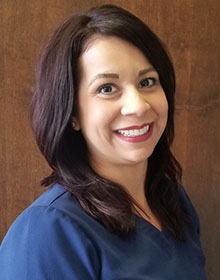 Kathy
Registered Dental Assistant / Patient Coordinator
I started in the dental field in 1995. I joined Dr. Costanzo's team in 2018 as a Patient Coordinator. I feel very proud to be a part of an amazing team. I was born and raised in Fresno. I spend my time with my other half and our two girls. You can always find us in Disneyland!
---